Kenny Young
AudBod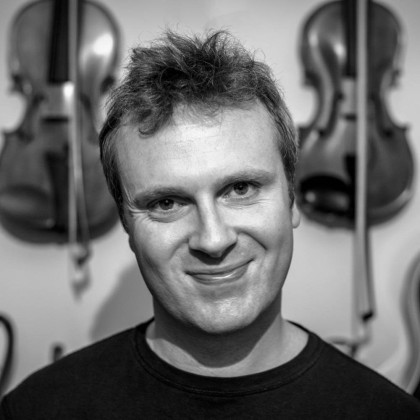 Kenny is a 7x Academy (BAFTA and AIAS) nominated sound designer and composer who has been delighting gamers' ears for years – as the driving force behind the celebrated audio experiences in Media Molecule's LittleBigPlanet and Tearaway franchises, and the music of Sony Japan Studio's Astrobot games, millions have enjoyed his unique blend of tradition, originality and attention to detail.
A passionate member of the game audio community, Kenny sits on the GDC Advisory Board, enjoys writing articles and contributing towards books on interactive audio and game development, has been a BAFTA, Ivor Novello, AIAS, GANG, GDC and IGF awards juror, speaks at conferences and higher education institutions around the world, and started the website GameSound.org in 2005 as a resource for those who aspire to work in, or wish to learn more about interactive audio.
"
Kenny Young is speaking at the following session/s
Audio Track Welcome & Introduction
Sound designer and composer Kenny Young welcomes delegates and guests and introduces the day's proceedings.
Session speakers
Open Mic 2022
In keeping with Develop Conference tradition, our panel of game audio experts limber up for an inclusive town hall style discussion with conference delegates about the current state-of-the-art of music, sound and dialogue for games and what the future holds for game audio business, technology and creativity.
Session speakers