Jon Torrens
Coach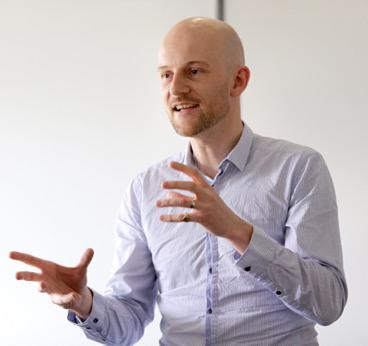 I've worked as a designer (and experienced the joy of deadlines) at games companies including Sony Cambridge and Criterion, and as a professional stand-up comic for a few years, so I know how to engage and motivate. Occasionally I can be funny too. Now, as a coach and speaker, I teach effective communication, using my personal skills to both show and tell. I deliver training for a range of clients in London and Cambridge, including Creative Assembly, Raspberry Pi, Redgate and Microsoft Research. Unique insights from the worlds of computer game design and stand-up comedy enable even the most introverted of my clients to deliver presentations that delight and motivate their audiences.
'Once in a generation, someone comes along who changes everything. Jon Torrens is not that person, but he met them once and tried to wow them with his Alec Guinness impression.'
Jon Torrens is speaking at the following session/s
Confident Pitching: The Cheat Codes
You have an amazing idea for a game. But speaking in public can be pretty scary. Pitching your idea can be terrifying. You need techniques for writing a short, zingy pitch that excites your audience, and then some tips for engaging them with a natural, confident delivery. Oh, and some brilliant slides. And ways to handle your nerves. Fortunately, Jon Torrens has some cracking bits of advice for you (from his experience as a stand-up comedian and level designer) that will cover all of that and may even be amusing along the way. No promises.
Session speakers