John Campbell
Triangular Pixels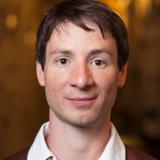 John Campbell is the Technical Director and co-founder of award winning Triangular Pixels. John started as a games programmer at Sony London Studio in 2004, and has worked in VR/AR since 2012. He has had experience on a variety of PlayStation hardware and VR devices, and works at the bleeding edge new platforms solving tough technical challenges VR brings. With a background in gameplay, systems and networking he specialises in new user experiences and interactions.
John Campbell is speaking at the following session/s
Extra Credit - Turning Internal Assets into a Valuable Side Hustle
The Unity Asset Store is a great resource for developers, but it can also be a surprisingly profitable secondary revenue stream for small Indies. John Campbell shares his experience of developing for the Store. During the development of a game, we all create tools, systems, and assets for our own needs, but often these are valuable to others and can enjoy a second life on the Asset Store providing not just additional income but also secondary benefits to your studio. Learn the publishing process end-to-end, starting with identifying potentially successful assets, creating and refining them for best success, release and store presentation, and post-release growth and curation. Also, practical advice on user experience, documentation, and how to efficiently manage your community and support requests. Triangular Pixels has been publishing to the Asset Store for four years. We started as an experiment but have steadily grown our store presence to where it's an important part of our business. We include knowledge gained from our successful (and unsuccessful) assets, what we did right and what went wrong, and how we've integrated our learnings into our day-to-day development of our game projects. We also cover the risks (and perceived risks) with publishing on the Asset Store and how to evaluate their impact on you, how to mitigate those that are relevant, and which perceived risks you don't need to worry about.
Session speakers