Amy-Leigh Shaw
Sweet Baby Inc.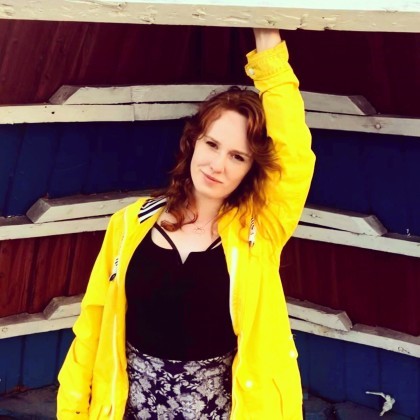 Amy-Leigh Shaw is a writer and script-coordinator with indie and AAA games experience. She was recently a junior writer and script coordinator for Suicide Squad: Kill the Justice League, and currently is a Writer and Narrative Designer for Sweet Baby Inc.
Amy-Leigh Shaw is speaking at the following session/s
In The Room: Running and Participating in Modern Writers' Rooms
Wednesday
3:00pm - 3:45pm
Room 3
Paula (Lead Writer, Story Editor, University Professor) and Amy-Leigh (Writer and Narrative Designer) will be in conversation about their experiences running and participating in writers' rooms, including best practices, structures for fruitful discussion, collaboration techniques, creative team-building exercises, and how best to prepare yourself for working with others. After these discussions, they will also be open to any questions on the subject, including questions about writing collaboratively for genre (comedy, horror, romance) and fostering teamwork.
Session Takeaway
Build a supportive and fruitful environment for getting the best ideas out of a writing team
Provide actionable creative feedback and keep writers feeling motivated and positive
Prevent or correct harmful and counterproductive group dynamics
Session speakers