Sonia Coronado
PlayStation Studios // Creative Arts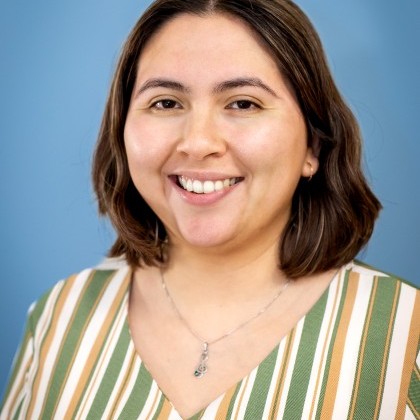 Sonia Coronado is a music designer currently working at PlayStation Studios Creative Arts. Some of her recent game credits include God of War Ragnarök, Ghost of Tsushima, The Last of Us Part II and Marvel's Spider-Man: Miles Morales. In her short time at PlayStation, she has been nominated and won several MPSE awards as a music editor, most recently being recognized for her supervising role in God of War Ragnarök. The games she has worked on have also been recognized by the industry with nominations and wins at D.I.C.E., The Game Awards, BAFTA's Games Awards and G.A.N.G. Awards, among others, in both audio and music categories. Originally from Colombia, she moved to the US to pursue a career in music, attending Berklee College of Music for Film Scoring and Performance. She later moved to Los Angeles to get her master's degree at USC in Screen Scoring. During her studies, she had a growing passion for music in games because of the unique technical and creative challenges that non-linear media provides. Nowadays, she is a music editor and designer for linear, interactive and systemic music in AAA games.
Sonia Coronado is speaking at the following session/s
Mixing AAA Games – Process, Collaboration & Systems
Thursday
12:15pm - 1:00pm
Room 1
Join PlayStation's own Jodie Kupsco (Dialogue Supervisor), Sonia Coronado (Music Supervisor), and Alex Previty (Ambience Pillar Lead/Technical Mixer) for a deep dive into the process, collaboration, and systems involved in mixing the global hit games of today and the future.
Drawing on their latest work from God of War Ragnarök and beyond, this team of award-winning professionals will discuss timelines, thorough premix processes, thoughtfully designed bussing structure, mix targets, innovative dynamic mixing techniques, and immersive 3D audio. They will also reflect on lessons learned and opportunities for improvement, all with a positive and growth-oriented mindset.
Session Takeaway
Be inspired by key PlayStation creatives explaining their mixing approach, design and methodology.
Learn about mixing systems, processes, techniques and how to set-up for success.
Benefit from lessons learned by the team and their thoughts on future opportunities for development.
Session speakers