Sky Tunley-Stainton
Safe in our World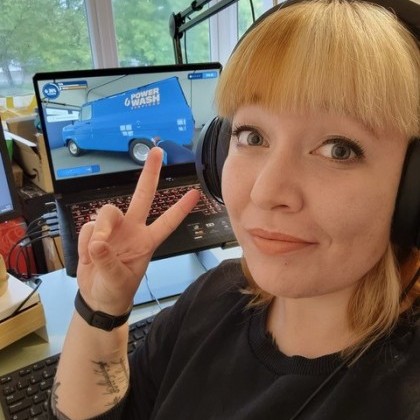 Sky joined Safe In Our World in May 2022 after spending most of their career in the cinema industry. They have always had a keen interest in training and supporting employees, and they're thrilled to be able to build on this passion through their work on the #LevelUpMentalHealth programme, providing resource and support to employers across the games industry.
Sky Tunley-Stainton is speaking at the following session/s
Where is Your Safe Space Within the Games Industry?
Wednesday
2:00pm - 2:45pm
Room 5
This session will be a candid opportunity for attendees to share in an intimate discussion around mental health in our industry. Representing the mental health charity for games Safe in our World, attendees will be provided tangible examples of the methodology of Safe in our World, and be brought into the conversation to share in the ultimate questions:
Where are your safe spaces within creating games?
How do we instill trust in our teams?
How do games provide you refuge?
And what are the asks that we can be making to ensure a better environment that is conducive for creativity, for sharing, and that allows us to bring our vulnerabilities and our whole selves into the workspace?
Safe in our World is here to impress urgency for a cultural shift in the games industry so that this is a healthy and thriving work environment for everyone who makes games. So we invite all attendees to come on this journey with us and get empowered to talk about mental health and make more asks within their companies to make mental health and wellbeing a priority.
Session Takeaway
Attendees will be provided with actionable examples of current activations regarding mental health and wellbeing in the games industry, that they can take with them and make the ask of their companies too.
Attendees will have had the chance to be heard and contribute in an inclusive session built around safe spaces, and be guided on how the same can be done within their own workspaces.
Attendees will have a better understanding of the methodology of Safe in our World and why mental health is not only a crucial need for people who make games, but be shown that in improving the health of the environments for creators, it creates a trickle effect that positively impacts player environments as well. And that drives better loyalty and love from our players, and nurtures the love we all have for making games.
Session speakers