Sitara Shefta
No Brakes Games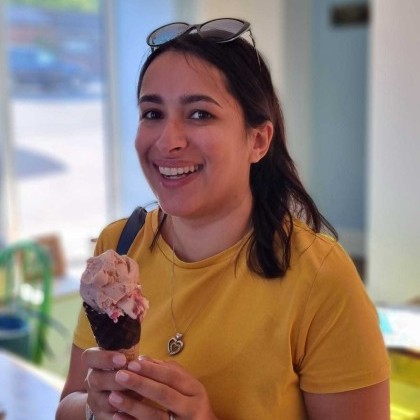 Sitara Shefta is Head of Studio at No Brakes Games, the developers of Human: Fall Flat. During her career, she has contributed to a number of studios from AAA to indie, where she worked on titles including LittleBigPlanet 3, Sonic Dash 2: Sonic Boom and Snake Pass, amongst many more games. She is also a member of the POC in Play team.
In 2016, she was awarded the Women in Games Hall of Fame award and in 2018, she won the Game Development award at the DevelopHER ceremony. She has also been featured in Develop's 30 under 30 (2017), The Gamesindustry.biz 100 Future Talent (2018) and The Gamesindustry.biz 100 Top Influential Women (2019).
Sitara Shefta is speaking at the following session/s
Leadership & Running a Studio: With Great Power Comes Great Responsibility
Wednesday
11:00am - 11:45am
Room 1
Perhaps you're running a team or a studio, or hope to one day, and you're wondering what it really means to be a good leader: someone who can look after people, projects, all whilst delivering on the business needs.
It's a privilege to be a leader, and an even bigger privilege to be trusted as a leader – but how do you earn this trust?
In this talk, Sitara Shefta, Studio Head at No Brakes Games, will be discussing the exciting and fun parts, but also the difficult, challenging and "harder to talk about" parts, based on her experiences over the years.

Session Takeaway
How being central, rather than above, your team helps you to develop an inclusive culture and supports your role
How to survive the pressures of leadership
How to make decisions confidently, and with your team's backing, and what to do you make the wrong call
How crunch damages your team and business
How to deal with conflict, performance, and knowing when it's time to remove obstacles
The end goal and the result: setting up your team or studio for success
Session speakers