Simon Byron
Yogscast Games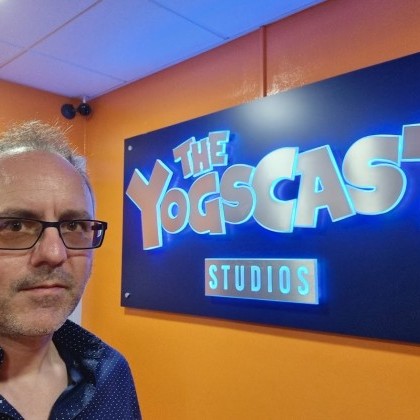 Award-winning publishing director responsible for signing and launching indie hits such as PlateUp!, Human: Fall Flat, For The King, The Ascent, among many others.
Simon Byron is speaking at the following session/s
PlateUp! – A Recipe For Success. Or Why Wishlists Don't (Always) Matter
Thursday
12:15pm - 1:00pm
Room 4
Ask any indie developer or studio what the single most important metric is ahead of a Steam launch and they'll say one thing: Wishlists. This continual quest for a consumer click dominates all pre-release marketing – but how valuable are they? And what, ultimately, do they mean for your imminent launch?
PlateUp! was one of the biggest indie hits of 2022, selling over 650,000 copies in its first four months of release – a result you'd not have predicted from its pre-launch Wishlists alone. So what happened, and what can we learn? Join Yogscast Games and its marketing agency Fourth Floor as they lift the lid on the game's pre-launch velocity and discuss what helped the game grow and grow.
Session Takeaway
Why Wishlists are not a reliable indication of success
How you can make games which engage content creators
How you can track sales uplift
Session speakers
Final Fun Session: Come and Play
Thursday
5:00pm - 5:45pm
Room 3
Come and find out who won the Indie Showcase Competition, and then join regular end-of-conference hosts Simon Byron and Jonathan Smith on stage as they repurpose existing game show formats into exciting new videogame-themed rounds. It's a bit like what the New York Times does, though without pretending otherwise.
Session speakers
FREE