Simon Barford
Sounding Sweet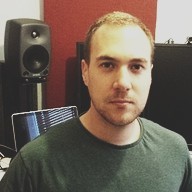 Simon is a game audio veteran of 15 years. He is an Audio Director at Sounding Sweet, a full service game audio production company - www.soundingsweet.com. He was previously Head of Audio at Altered (Speech-to-Speech Performance-to-Performance voice synthesis software) and NaturalMotion (a Zynga game studio). He has a wealth of experience directing, creating and implementing audio across many platforms, genres and media.
Credits include Altered Studio, Star Wars: Hunters, CSR Racing 2, Dawn of Titans, orchestral mixing for Forza Horizon 5, GRID Legends, Jeepers Creepers: Reborn and other Game/TV/Film/Music properties.
Simon's game audio direction projects have been GANG and BAFTA nominated. He is an honorary member of Birmingham Conservatoire and alumnus prize winner of Birmingham City University, having graduated Music Technology BSc (Hons) in 2005. He has also been a signed songwriter, producer and drummer, touring internationally.
"
Simon Barford is speaking at the following session/s
Open Mic 2022
In keeping with Develop Conference tradition, our panel of game audio experts limber up for an inclusive town hall style discussion with conference delegates about the current state-of-the-art of music, sound and dialogue for games and what the future holds for game audio business, technology and creativity.
Session speakers