Rachel Macpherson
Neonhive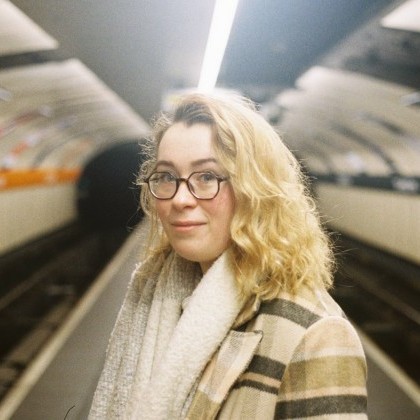 Rach Macpherson is a PR Manager for Neonhive, a boutique PR & Marketing agency, based in Glasgow. A former award-winning journalist, she joined the Games Industry in 2020 after nearly half a decade in digital journalism, and has already been recognised for her talent. A Women in Games 2022 Rising Star finalist and an honourable mention on MCV/Develop's 30 Under 30 2022 list, she knows how to ensure your game stands out from the crowd. With a gift for the gab, she thrives on showcasing indie games to the world.
Rachel Macpherson is speaking at the following session/s
They're Just Not That Indie You: Five Mistakes Devs Make When Pitching to Press
Thursday
2:00pm - 2:45pm
Room 6
In an increasingly saturated games market, trying to get your indie game noticed by the press can be challenging. But pitching your game to the press can be more complicated than just knowing the right people and the right time to pitch. In this lecture, Rach aims to chat through some of the biggest mistakes developers make when pitching to press, based on data gathered from five industry experts, and how these are often influenced by the changing nature of the games media landscape. Whether it's planning a robust PR strategy or understanding the relationship between PR and press, this lecture will aim to give devs important tips and tricks to think about when preparing to pitch their game.
Session Takeaway
Good planning before completing press outreach
Have a clear idea of the outcome you want from pitching to journalists, when you're going to pitch and what benefits it would add to your campaign.
Who you're going to pitch to is also important.
Clear idea of messaging
What is your game, what does it do? More importantly, what's the tone?
What works and doesn't work
Avoiding the pitfalls of pitching (at busy times, to the wrong people, with the wrong angle, with the wrong outcome in mind).
An understanding of how PR and the press rely on each other and why this relationship is important while pitching.
Session speakers