Malin Arvidsson
Massive Entertainment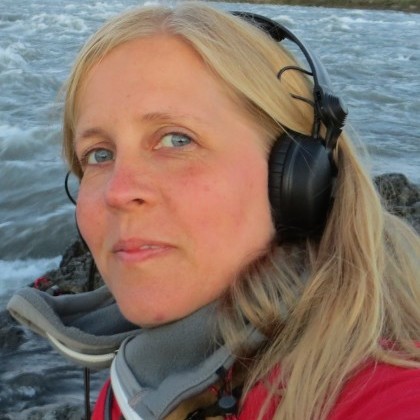 Malin is a Senior Sound designer with over 20 years of experience working in audio for games. She started her career in year 2000 when she joined pioneering game composer Richard Joseph at his company Audio Interactive. They both joined Elixir Studios a year later, working on Republic the Revolution and Evil Genius. When Elixir closed its doors in 2005, Malin started freelancing, working for companies like Sony, DICE, Codemasters and Splash Damage. In 2014, she moved to Berlin to join Bigpoint on their unreleased Game of Thrones title. After leaving Bigpoint, she spent 2 ½ years working on VR games at indie company "Playsnak" and later Ubisoft Düsseldorf. Since August 2020 she's been working at Massive Entertainment in Malmö, Sweden.
From the early days of her career, Malin started recording her own sounds for the games she worked on both inside and outside the studio, and over the years her passion for field recording has grown, as well as her collection of mics and recorders.
Malin Arvidsson is speaking at the following session/s
Field Recording Pokemon - The Search for Perfect Sounds
Right from the outset of her game audio career, Malin was never satisfied just using other people's sounds and so began a lifelong quest for aural originality and authenticity built on the foundation of making her own field recordings. Drawing on many sonic adventures she will examine and explore the art and science of best of breed location sound capture sharing lessons learned about planning, scouting and site selection, working in harmony with nature, timing and when to record, equipment choices and options - and the peculiarities of videogame requirements, discussing what for her makes the perfect sound and how she goes about getting it.
Session speakers
Open Mic 2022
In keeping with Develop Conference tradition, our panel of game audio experts limber up for an inclusive town hall style discussion with conference delegates about the current state-of-the-art of music, sound and dialogue for games and what the future holds for game audio business, technology and creativity.
Session speakers