Luke Whittaker
State of Play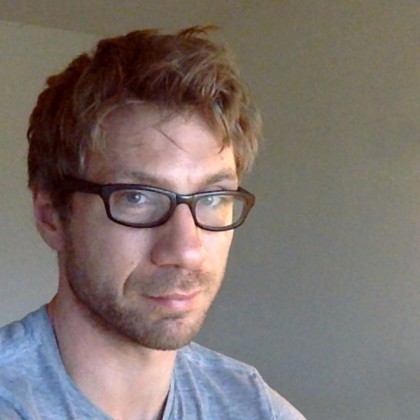 Luke is Creative Director at State of Play, a BAFTA winning indie games company which emphasises experimentation and the importance of hands-on craft. With a foundation in animation and games design, Luke co-founded State of Play in 2008 and was lead designer and creator of Lumino City, a puzzle adventure with an entirely hand-made paper and card model set, and which won a BAFTA for Artistic Achievement. He has also worked on the Apple Award winning pinball painting game INKS and the paper craft puzzle games KAMI and KAMI 2, each time building graphic elements by hand. Most recently he was writer, director and lead artist on the narrative adventure South of the Circle, travelling to Antarctica to research and create art, with the aim of developing a bold new kind of story set at the height of the Cold War.
Luke Whittaker is speaking at the following session/s
Art Direction: The New Challenges of 2022
A panel of Art Directors from across the industry will discuss:
How to create distinctive styles that make your game stand out.
How to keep the art team inspired and on track with the visuals.
What the future looks like for artists, considering the visual advancements in UE5, PS5, Photogrammetry etc
What has been the most inspiring game for them visually and why.
What are the greatest skills required of an Art Director.
How has being an Art Director changed over the past 10 - 20 years in games.
Session speakers
Performance Art: Capturing the Best of Human Drama in South of the Circle
We're used to bad acting and dialogue in games; they're usually just cut scenes in between the action. But when believable human conversations are a central part of a game's experience, how do you make sure you get authentic performances? How do you create conversations that flow like real human interactions? And how do you make sure that translates in-engine? In this talk Director Luke Whittaker and Creative Producer John Lau discuss create immersive, human-feeling conversations at the heart of State of Play's interactive drama South of The Circle, and how they tried to avoid the pitfalls of modern video game performances. From casting, to rehearsal, performance capture, and the development of a unique conversation mechanic, Luke and John discuss the things their team had to learn in order to ensure that South of The Circle's animation and interactions did justice to its incredible cast, including actors from Bohemian Rhapsody, Game of Thrones and Downton Abbey.
Session speakers