Lisa Opie
Ubisoft Reflections and Ubisoft Leamington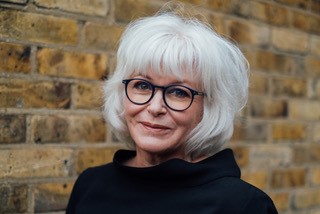 Lisa Opie is Managing Director of Ubisoft Reflections and Ubisoft Leamington studios. The two studios are in production with a new AAA game and in co development on a number of major titles. Part of the wider Ubisoft group, with 20,000 team members working across more than 30 countries worldwide, the studios are bound by a common mission to enrich players' lives with original and memorable gaming experiences.
New to games, Lisa was previously Managing Director of Production, BBC Studios, whose raft of titles include Top Gear, Doctor Who, Trying, Strictly Come Dancing, and Good Omens, among many more.
Prior to that Lisa was Managing Director of BBC Studio's Factual. She led the Factual teams as they left public service and launched commercially, successfully winning commissions from all major broadcasters and platforms, including Emmy Award winning Surgeons Cut for Netflix, Pre Historic Planet for Apple, The Story of the Clash for Spotify and Green Plant for the BBC.
Before joining the BBC in 2013, initially as Controller of Business for Factual and Daytime, Lisa was Managing Director of Two Four Digital, where she helped create digital channels and content for brands, broadcasters and businesses keen to engage audiences on multiple platforms. She has also been Managing Director of Content at Channel Five and Managing Director of Flextech Television (once a partner with the BBC in UKTV).
Lisa began her career in the theatre, having attended the Royal Welsh College of Music and Drama and Indiana University Theatre School.