John Romero
Romero Games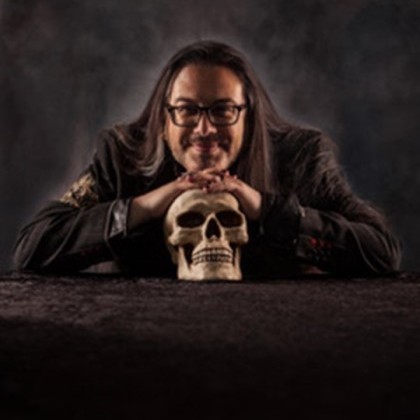 John Romero is an award-winning programmer, game designer and level designer whose work spans over 130 games, 108 of which have been published commercially. Romero is considered to be the "father of first person shooters" having led the design and contributed to the programming and audio design of the iconic and genre-defining games Wolfenstein 3D, DOOM, Quake, Heretic and Hexen. Romero is also was also one of the earliest supporters of eSports and a professional-level DOOM and Quake player. To date, Romero has co-founded eight successful game companies including the likes of id Software and most recently Romero Games in Galway, Ireland. He is considered to be among the world's top game designers, and his products have won well over 100 awards. Romero most recently won the Legend Award at 2017's Develop: Brighton. He is a completely self-taught programmer, designer and artist, having drawn his inspirations from early Apple II programmers.
John Romero is speaking at the following session/s
Keynote: Wolfenstein 3D Postmortem
In early 1992, id Software had just shipped their latest 2D platform games and were ready for something different. Having released the first texture-mapped 3D shooter, Catacomb 3D, just a couple months earlier, they were planning what their next project would be. Wolfenstein 3D was an ambitious design for an MS-DOS PC in 1992. There were no GPUs, most games were 320x200 pixels, a lot of memory was 4GB, and mice were rarely used. Follow the journey that the four founders of id Software took to create a watershed moment in gaming history that showed the world that the PC could play a new kind of game that no other machine could replicate. Game designer, programmer, and id Software co-founder, John Romero, will take the audience through this short seven month timeline and show you just how much happened during Wolfenstein 3D's development rollercoaster ride.
Session speakers