John Broomhall
Audio Track Chair, Composer and Game Audio Specialist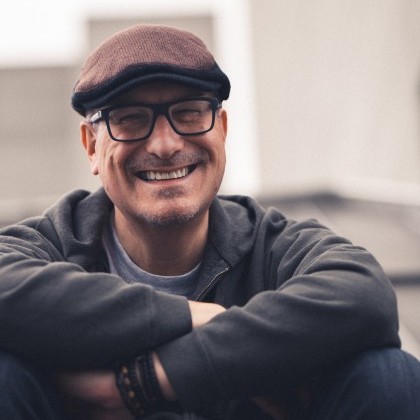 John is an Ivor Novello award-nominated composer, game audio designer and commentator as well as one half of EDM/jazz music artist STRING THEORY (Modularity) signed to Bradley Zero's Rhythm Section International. He's written music for recent games LOST EMBER and PHOENIX POINT plus such iconic classics as TRANSPORT TYCOON and XCOM/UFO: ENEMY UNKNOWN. His prolific career encompasses contributions to the music, sound and dialogue of dozens of other celebrated productions/franchises including FORZA MOTORSPORT, GUITAR HERO, AMERICAN IDOL, WALLACE & GROMIT and GEOFF CRAMMOND's GRAND PRIX series.
He's held senior in-house posts (including European Head Of Audio and Game Development Manager) and also taken key outsource production management roles for clients such as Microsoft and Sony PlayStation. As well as chairing and judging numerous BAFTA Audio/Music Awards, he was invited to sit on the BAFTA Videogames Committee for the maximum allowable years. He regularly speaks/lectures about game audio at seminars, conferences and universities; he organises/chairs the annual Develop Conference Audio Track, and has written dozens of articles on music and sound (currently writing for Resolution magazine). He has served on both the editorial board of academic journal The New Soundtrack and on Skillset's Game Forum. He's advised on the National Occupational Standards for both Interactive Media and Sound, has been honoured with a Recognition Award by the Game Audio Network Guild of America and given keynote addresses for the Audio Engineering Society and Danish Film School. In 2013 he co-founded the acclaimed Game Music Connect event series with renowned composer, James Hannigan.
John Broomhall is speaking at the following session/s
Open Mic 2022
In keeping with Develop Conference tradition, our panel of game audio experts limber up for an inclusive town hall style discussion with conference delegates about the current state-of-the-art of music, sound and dialogue for games and what the future holds for game audio business, technology and creativity.
Session speakers