Hannah Flynn
Failbetter Games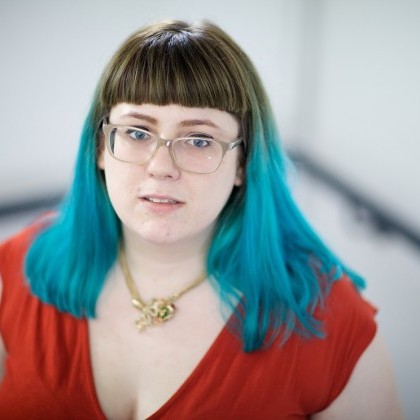 Hannah Flynn is a multi-award-winning marketing and community professional who has worked with Failbetter Games since 2014, launching and promoting all of their titles for PC, Mac and Linux, including 2023's Mask of the Rose.

She has spoken internationally, at GDC Next, EGX, Develop, Pocket Gamer Connects, EGX Rezzed, and PAX West. She is on the advisory board for Develop and works with the University of Sussex on their games curriculum. She lives in Brighton with her wife and two children.

Hannah Flynn is speaking at the following session/s
A Standout Launch Campaign Retrospective
Wednesday
5:00pm - 5:45pm
Room 4
Indie game marketing has levelled up. Now everyone's got the memo about TikTok, Steam sales and making a press kit, how will your game marketing stand out?
Looking at examples from the marketing of Mask of the Rose, Hannah Flynn takes you through strategies for generating creative marketing ideas which go beyond the norm and show your studio's personality to the full, enabling your games to shine.
Learn how to grow your audience through community-building campaigns, investigate your community's other interests for new promotional angles, collaborate fruitfully with creators and invent surprising and enticing calls to action.
Session Takeaway
How to choose what to focus on when preparing to launch your game
How to run partnerships with other creatives for maximum benefit
Reflections on a recent Steam game launch and analysis of results
Session speakers