Dominique Devoucoux
King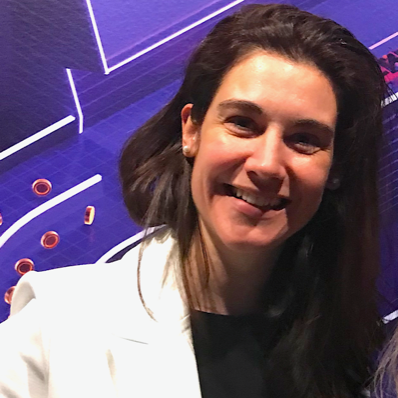 Dominique Devoucoux is King's Head of Audio, having joined the Kingdom back in January 2021 as an Audio Producer. With over 16 years' experience in audio and sound, Dominique provides valuable insight within the industry. Previous to working at King, Dominique worked as Post-Production Supervisor in the film industry and as a Sound Designer in notable gaming companies.
As Head of Audio, Dominique works closely with our Sound Designers and Composers on audio requests that come from King's Game Designers as well as the Marketing Team. Dominique and her team ensure that feedback is heard and work these changes into our games. Dominique develops and implements the audio vision across all titles, delivering on a vision of identifying what is the best fit for the game.
Dominique has made a great impact within the audio department and across the company. Last year, Candy Crush Saga turned 10; this celebration called for a complete audio revamp - something that had not been done in 10 years! Dominique and the team wrote 30 minutes of new music for Candy Crush Saga, taking a real quality approach. She spent time defining the new soundscape of Candy Crush, working with the team to prepare many demos. The finalized demos were recorded at the famous Abbey Road Studios with a 57 piece orchestra! Setting the bar high, Dominique and the audio team were responsible for achieving something that hasn't been done and hopes to do the same for other games within the company.
Outside of work, Dominique enjoys reading, traveling with her family to cultural destinations and watching films.
Dominique Devoucoux is speaking at the following session/s
Open Mic 2023
Thursday
5:45pm - 6:30pm
Room 1
In keeping with Develop Conference tradition, our panel of game audio experts limber up for an inclusive town hall style discussion with conference delegates about the current state-of-the-art of music, sound and dialogue for games and what the future holds for game audio business, technology and creativity.
Moderated by Soundcut's Adele Cutting.
More special guests to be announced soon.
Session speakers