Byron Bullock
Formosa Interactive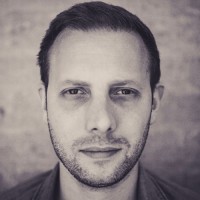 Byron Bullock is an award-winning Supervising Sound Designer and Creative Director of Formosa Interactive UK. Byron started his audio career as a location sound recordist for TV before moving into game audio in 2009. During his 14 years in the games industry Byron has worked on titles like Alien Isolation, the Need For Speed franchise, Total War and many more. Byron now heads up the sound team at Formosa Interactive UK which helps game teams worldwide produce world class audio. Byron is also a key member of Boom Library where his recordings and sounds are used and loved by Sound Designers world-wide.
Byron Bullock is speaking at the following session/s
Sound Effects Recording: Inspire Your Sound Design Workflow
Thursday
3:00pm - 3:45pm
Room 3
Hear from multi-award winning sound designers Byron Bullock and Robert Krekel about the amazing value of custom recorded sound effects for videogame projects. Value not just creatively in the nature of the bespoke assets captured but also in the team building benefits and morale boosting effects that come from the recording process itself.
This inspiring talk will feature both small and large scale examples from global hit titles such as Uncharted 4 and The Last of Us Part 2, as well as sharing expertise from one of the masters of the Boom Library!
Session Takeaway
Learn much more about the true value of creating custom sound effects.
Get insights to the team and morale positives that come from sound recording adventures.
Be inspired by examples from top tier global hit videogame productions to get out there and record yourself!
Session speakers