Bobby Thandi
XR Games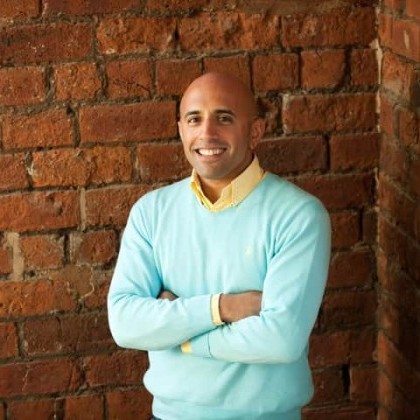 Bobby Thandi is the Founder & CEO of XR Games - a multi-award-winning game development studio focussed on Virtual and Augmented reality games. Bobby has helped grow the studio to 100+ staff while securing contracts from key clients such as Sony Pictures and Triple-A game studios, and overseeing development. Further, Bobby develops relationships with global partners such as Meta, PlayStation, Apple, Microsoft, Valve, and others.

Also, Bobby is responsible for attracting top tier talent as XR Games rapidly scales off the back of the hit VR game 'Zombieland: Headshot Fever'. The title was 'Game of the Year' finalist at the 2021 VR Awards and TIGA Awards. 2021 also saw XR Games win the GP Bullhound Award for 'International Success' and win 'Best Small Studio' at the 2021 TIGA Awards.

2022 saw Bobby win 'Creative Entrepreneur of the Year' at the Great British Entrepreneur Awards and 'Leeds City Region Leader' at the 2021 Northern Leadership Awards. Bobby was also a 2022 'EY Entrepreneur of the Year' finalist.
Bobby Thandi is speaking at the following session/s
Northern Lights - The Past, Present and Future of Games Development in Yorkshire and the UK
Tuesday
5:00pm - 5:45pm
Room 3
To celebrate 20 years of the games business network Game Republic, Develop: Brighton hosts a panel session with the people and companies that have shaped the Yorkshire and Northern England games industry to find out their biggest lessons learned in that time, what advice they would give to companies starting now and what the future holds for the Yorkshire and UK games industry.
Session Takeaway
Advice for new business start-ups
How to get investment/acquired
The current games market and beyond
Session speakers