Benjamin Charbit
Darewise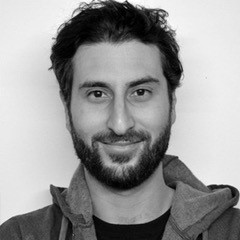 Benjamin Charbit is the co-founder of Darewise Entertainment, a Paris-based video game and entertainment studio focused on the creation of massive persistent virtual universes in the decentralized world. Before Darewise Entertainment, Benjamin led Strategic Planning for online games and held the Monetization and Game Director roles at Ubisoft where he contributed to successful AAA franchises such as Assassin's Creed or The Division. Benjamin began his career as an Investment Banker before following his passion for video games and the metaverse. Benjamin graduated in Economics and Finance from The University of Chicago and Paris Dauphine.
Benjamin Charbit is speaking at the following session/s
Blockchain's Future in the Games Industry
The games industry has historically been quick to make use of emerging technologies and with billions of dollars of investment, there is no shortage of ideas but little detail on how it can positively impact game design. The panel will expertly navigate the hype, scams and get-rich-schemes to talk about what the technology can offer and why players should care.
Session speakers