Alfie Wilkinson
Spacespy Games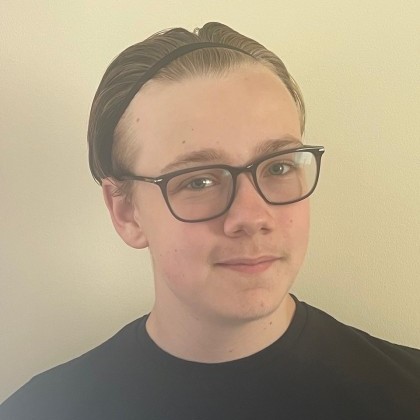 Alfie Wilkinson is a BAFTA YGD winner, creator of 2D platformer Egglien and owner of Spacespy Games Ltd. As a new generation of developers and designers come into the spotlight, Alfie will share share his experience of developing his first commercial game, the highs and lows of the process and being able to land it on major storefronts successfully at a young age.
Alfie Wilkinson is speaking at the following session/s
How to Break Through: From Young Games Designer to BAFTA Winner
Thursday
4:00pm - 4:45pm
Room 4
At 14, Alfie Wilkinson won the 2022 BAFTA Young Game Designer competition with his speedy action platformer 'Egglien'. A year later, it has now been published for PC and console on multiple major platforms.
Join Alfie as he presents Egglien and talks games design with John Ribbins, Creative Director at BAFTA-winning Roll7 and Emily Brown, Lead Designer at ustwo and 2022 BAFTA Breakthrough.
Follow the game design journey from a very first game, to breaking through in the industry to leading on award-winning games. Find out the lessons, inspirations and challenges along the way – on a journey that has insights for every level.
Session Takeaway
Learn insights from three different stages of a games design career journey – including the challenges and breakthrough moments.
Session speakers