Dan Bardino
Sony Interactive Entertainment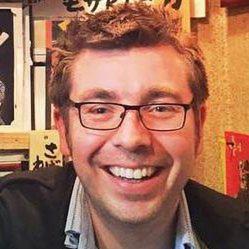 Dan joined Sony in 2001 as a sound designer and composer working on titles such as The Getaway, This Is Football, Eye-Toy and SingStar.

For over 10 years Dan has managed audio and video teams at PlayStation's WorldWide Studios in Europe and in 2008 took over the running of the Creative Services Group - an internal creative team spanning the disciplines of Sound Design, Music Production, Music Licensing, Graphic Design, Motion Graphics and Video & Film Production.

The group have been responsible for logos and branding for titles as diverse as Guerrilla's Horizon, Naughty Dog's The Last of Us, Media Molecule's Tearaway and Dreams, Insomniac's Resistance 3, Quantic Dream's Heavy Rain and London Studio's SingStar and VRWorlds.

The team also variously support sound, music and audio programming across titles from WipeOut to Gran Turismo, RIGS to DriveClub, LittleBigPlanet to SingStar and many more.

As well as creating many of the trailers, TV/cinema adverts and developer diaries for PlayStation software and hardware as well as European industry events such as GamesCom.