Kaplan
Stand No: D34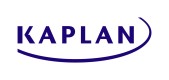 The success of every learner is at the heart of our business. It drives everything we do. It's simply why we exist in the world. Working as one team, we all help to inspire our learners to succeed. For 85 years, we've helped shape the development and careers of individuals across the globe. We have worked with over 3 million individuals and businesses, and so have the know-how to empower you to achieve your goals.
Our range of data and technology apprenticeship programmes are flexible, future facing, and designed to help you advance beyond your competitors.
They're ideal if you want to gain competitive advantage by making better decisions, identify new revenue streams, implement tech-enabled business change programmes, operate with greater agility, or simply attract future talent.

The game programmer level 7 apprenticeship, will build knowledge of games development and delve into both game software programming and game technology programming. With diversity and technology at its heart, a Kaplan Game Programmer apprenticeship is anything but standard.


Get in touch with Kaplan