Calnex Solutions
Stand No: A39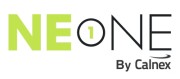 Drop by the NE-ONE By Calnex stand and talk to us about how you can model any player network, with any conditions, in any topology, to ensure a positive player experience with a ready to go, user friendly test environment.
NE-ONE Software Defined Test Networks enable game developers to test games, dlc, updates and patches over all player network connections, allowing you to identify and fix any network-related issues before the game is launched. Testing game performance in a controlled, efficient, and effective manner, gives you the best chance to maximise player retention by ensuring every player receives a great online experience.
Discover why Behaviour Interactive, Square Enix, Jagex, EA, Epic Games and Activision all use our NE-ONE Software Defined Test Networks to model any player network connections to improve game performance over stressful networks and guarantee a positive online player experience.
Get in touch with Calnex Solutions