Will Marshall
Dovetail Games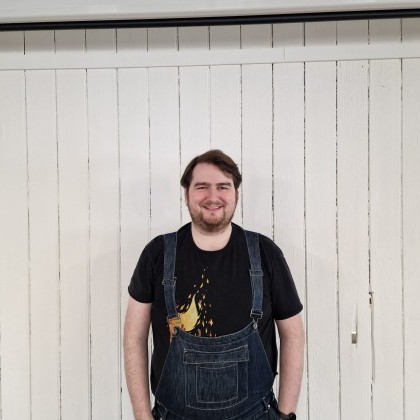 Will Marshall is a Lead Programmer at Dovetail Games, a role he's grown into over a 6 year career. He's held the lead position for 2 years, directing a team of 8 engineers in maintaining and developing Train Sim World, a 1st person simulator title released on 5 major platforms. He brings working knowledge of managing a live title's maintenance, handling a large and varied codebase, and supporting large numbers of in-house and external developers.
Will Marshall is speaking at the following session/s
Tech Leadership in Games
Thursday
2:00pm - 2:45pm
Room 5
Join Develop's roundtable discussion on the oft-overlooked topic of technical leadership in the video game industry. Whilst public post-mortems, retrospectives, and interviews tend to focus on studio founders, and creative and game leads, strong technical leadership is a crucial aspect of building a successful game.
Unfortunately, finding reliable resources and guidance on technical leadership can be problematic. Engineering blogs and social media prioritise exciting technical solutions, or zeitgeist debate, leaving leadership strategies and support in the shadows. This can lead to a knowledge gap for incumbent and aspiring technical leaders, who often have to rely on personal networks or an extrapolation of a discussion from another field.
This siloing of knowledge can lead to stagnation and limit growth opportunities for individuals and the industry. Good leadership is hard, so why not give it the same attention and effort that you might give to a technical challenge? This roundtable aims to bridge the knowledge gap by providing an open forum for technical leaders to share their experiences, strategies, and insights. Through this discussion, attendees will improve their leadership practices, and make meaningful connections to advance their careers and the industry as a whole. Learn from your peers and become better (absolutely no guarantees).
Session Takeaway
Practical improvements to your leadership skills, covering topics critical to you, in areas such as: team and studio leadership, strategy, process and direction, engineering and delivery, and personal development
An awareness of best practice, and a refresher on what you should be doing as a leader
Make new connections
Fun debate, and hopefully some new motivation
Session speakers