Will Freeman
Freelance Games Journalist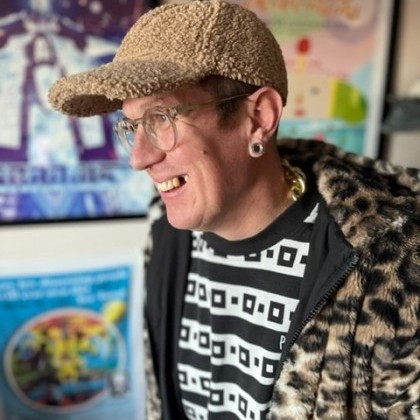 Will is a freelance video game journalist, copywriter, editor, author, consultant, event curator, awards judge, script editor and speaker, having worked with The Guardian, BAFTA, BBC, Unity, Epic, Ukie, CCP, GamesIndustry.biz, Retro Gamer, PC Gamer and more. An arcade and shmup obsessive, Will is also a competitive yo-yoer, and cassette tape devotee.
Will Freeman is speaking at the following session/s
ID@Xbox: How Indie Devs Continue to Push the Envelope in Gaming
Tuesday
9:45am - 10:45am
Room 1
In this fireside chat, the Chris Charla, Senior Director of the ID@Xbox self-publishing program at Microsoft will discuss what makes indie games the most exciting content on the planet. During this chat, Charla will share how the ID@Xbox program empowers developers to find success that allows them to keep creating new games. The aim is to enable developers to make profitable, sustainable, creative, and fun games in the future.
Host: Will Freeman
Session speakers
Funding: Everything You Need to Know
Wednesday
4:00pm - 4:45pm
Room 1
This inspiring and diverse group of funders will discuss the current and future funding landscape. They will also impart what they look for when you sit across from them, sweating over your deck. Does a flashy Powerpoint matter? Is it all about the demo? This panel promises to give you insight into what they want and need you to know before you sit down with them.

Please feel free to bring your questions to this dynamic panel of industry pros.

Host: Will Freeman, Games Journalist
Session Takeaway
What's the proper funding for you?
What's the secret to having a good pitch?
How to define your game's X Factor in your pitch?
What are funders looking for?
Session speakers