Will Augar
Frontier Developments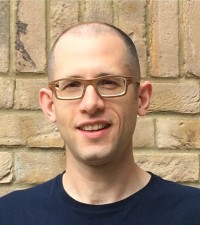 Will Augar is Head of Audio Technology at Frontier Developments. He been a professional software developer for over 15 years working in both the games and music industries. He was an audio programmer at FreeStyleGames working on the DJ Hero series and has worked on Akai MPC at inMusic. In recent years, Will has worked as an audio programmer and overseen technical audio work on Elite Dangerous, Planet Coaster, Jurassic World: Evolution, Planet Zoo, F1 Manager 22 and is currently working on various unannounced titles. Will loves making audio interactive; empowering audio-designers and musicians with systems that unlock their creativity.
Will Augar is speaking at the following session/s
Presenting an Authentic F1 Audio Experience: Insight into an Asset Heavy Cross Disciplinary Pipeline
Thursday
2:00pm - 2:45pm
Room 1
Key members of Frontier's audio team tell the story of a deep collaboration of skillsets within tech audio, and how they turned the usual audio design process on its head by heavily mining real world assets from F1 - including recordings of every driver and car in every race from last year and this year's seasons. They'll discuss how they focused on designing automation and clever systems to select the correct asset to use in the simulation, based on game data (track, camera position, manufacturer, driver) at run time, and how by bringing together different aspects of automation and technical design to create a smart collaborative asset pipeline, they have created a compelling and authentic game sound experience.
Session Takeaway
Gain insights into deep cross-discipline collaboration.
Be challenged to think outside the box when approaching audio design.
Learn how to create a highly effective asset pipeline using technical smarts.
Session speakers