Travis Martin
Snowed In Studios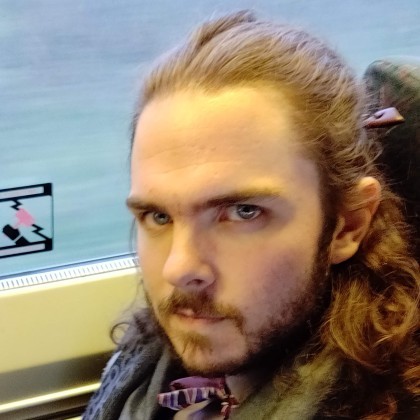 Travis has been working at Snowed In Studios for the past six years as a generalist designer: Game, Level, Story, and Sound. Previously, they have worked in the theatre as an actor, a playwright, and a director; as an educator; and even briefly as a massage therapist. Broad education and experiences give them a unique perspective within the realm of game design. Although Travis has been coping with ADHD for their entire life, they never sought a diagnosis until the pandemic started.
Travis Martin is speaking at the following session/s
Making the Most of ADHD in Game Design
Wednesday
2:00pm - 2:45pm
Room 1
Game design is a wonderful career for folks with ADHD. However, some tasks that are unavoidable for game designers can be extremely challenging for this kind of brain.
We'll go over the basics of ADHD, and see how they complicate the responsibilities of a game designer. But, have no fear: for each one, we will discuss ways to minimize pain and maximize progress.
Ultimately, this is the story of how one person deals with their highly chaotic brain. If none of the practices work for you, then follow in my footsteps and create your own!
Session Takeaway
Basics of neurodiversity and ADHD
Specific Game Design tasks which are challenging for this type of brain
Tools and tips for overcoming painful tasks, and keeping everything together
These three end up being broad topics, and we will cover a lot of information!
Session speakers