Tommy Thompson
AI and Games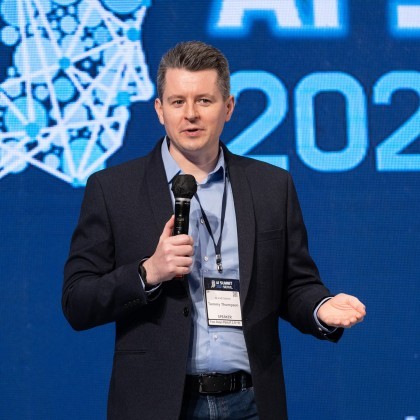 Dr Tommy Thompson is the director of AI and Games: a company dedicated to providing consultancy and bespoke software solutions for artificial intelligence technologies in the video games industry. All in an effort to help studios to refine the designs, tools, and architecture required to elevate AI within their games. The company is largely known for its crowdfunded YouTube series of the same name that explores research and applications of artificial intelligence in video games. As of 2021, Tommy is an advisor to the GDC AI Summit in an effort to support developers as they showcase their hard work and contributions to the game development community. Prior to his work in the industry, Tommy was a university lecturer for 10 years in computer science and videogame programming and a researcher in artificial intelligence applications in video games; authoring over 50 academic publications in areas such as artificial general intelligence, machine learning for non-player characters and procedural content generation. Tommy is still an active participant in the academic community as a reviewer and chair for numerous conferences, workshops and journals.
Tommy Thompson is speaking at the following session/s
A Beginners Guide to AI Character Design
Building smart, reactive and non-player characters for games is no easy task. They need to make smart decisions, move through the world smoothly, react to the player and systemic behaviour. Plus we bundle that with dialogue, animations and more to make them feel like they exist in these virtual spaces. On paper, it sounds pretty straightforward, but in practice, it can become very complicated, very quickly. In this session, we highlight the variety of tools and techniques you can use to make smart characters, how to design for a variety of situations and how best to ensure character art and animation helps reinforce all the smarts happening behind-the-scenes in your codebase.
Session speakers