Tom Colvin
Media Molecule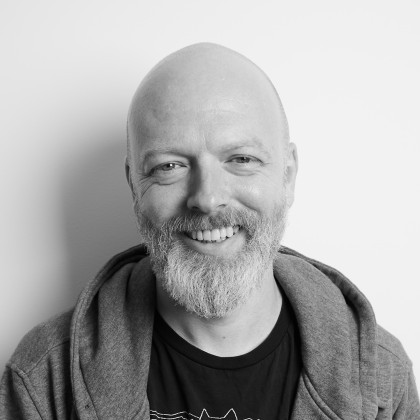 Tom is the Head of Audio at Media Molecule. His 19-year game audio career includes a long stint as the Audio Lead at Ninja Theory (releases include Heavenly Sword, Enslaved and DmC: Devil May Cry), and working with Microsoft's Central Audio Service. He has also created the entire audio content for successful mobile titles, including Sir Benfro's Brilliant Balloon (Apple featured Best Apps of 2012) and Total Snooker (globally recognised Android game).

Growing up in the Spectrum 48k area, he programmed games in BASIC and played with tape machines whilst learning the guitar. Playing in numerous bands and creating lo-fi techno 4 track cassette machine and synth recordings, Tom spent many long nights in the studio trying to figure out how it all worked.

He is currently working on Dreams, a platform for games which provides users with digital creativity across a wide range of opportunities including Art,

Animation, Films and Music. Dreams has won numerous awards including a BAFTA for Technical Achievement.

Tom also loves food, cats, trying to play every stringed instrument and reading novels.