Tammy O'Luanaigh
nDreams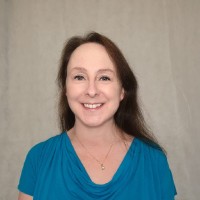 Tammy O'Luanaigh is the Chief People Officer at nDreams. Before joining nDreams in 2005, Tammy was at IBM Global Services. At nDreams, Tammy handles human resources, learning & development, and internal communications - all areas which are constantly evolving as nDreams continues rapid growth in an emerging tech industry.

Passionate about education and encouraging young people into video games careers, Tammy and team launched the nDreams Academy, and champion #womeningames and diversity in the industry.
Tammy O'Luanaigh is speaking at the following session/s
Shaping the New Normal - Fostering a Positive Hybrid Workplace
As we look to the future, it is more important than ever that studios are attuned to the needs of their teams. As nDreams' Chief People Officer, Tamsin O'Luanaigh has placed workplace culture at the strategic heart of everything that the studio does since its foundation in 2006. With the rise in remote working, it is more important than ever that team members feel connected to the wider studio and empowered to work in the most effective way for both the individual and company. Tamsin has led a progressive approach to this shift in working culture, quickly and effectively moving to a hybrid workplace whilst also founding two remote studios. Tamsin will candidly talk through the process, challenges and successes of putting team culture and values at the heart of studio strategy in a modern, flexible workplace.
Session speakers