Stefania Barbaglio
Cassiopeia Services and Gamebridge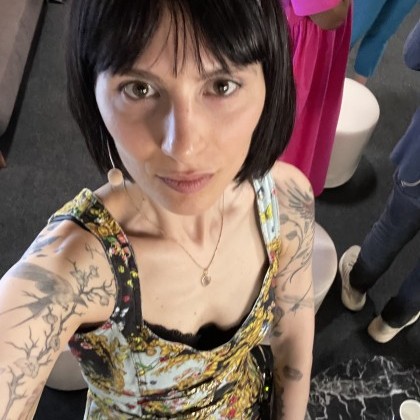 Businesswoman focused on disruptive projects at the intersections of finance, gaming, AI and Web3 technologies with over 10 years' experience in equity markets and crypto. In 2014 she founded the Web 3 agency Cassiopeia Services which produces the financial + crypto podcast FinancialFox. As well as being angel investor in Defi, Gaming and NFT projects, she is a co-founder of Web 3 gaming project Gamebridge and part of the founding team at Umbria Network. Networking wizard with an unparalleled network in the crypto space, Stefania is the founder of the UK Crypto Circle. Stefania is a sought-after advisor, having worked on leading blockchain and Digital Identities projects. Named as one of the British most extravagant crypto evangelists and businesswomen; Stefania is a public speaker and was featured as one of Yahoo Finance's top 10 female influencers in 2022. She is a board member of London-listed Ondo Insurtech, the first UK-listed Insurtech company.
Stefania Barbaglio is speaking at the following session/s
Blockchain to Bring Games to the Next Level
Wednesday
12:00pm - 12:45pm
Room 1
The session will be an introduction to the concept of Web 3 games and the value blockchain technology is bringing to the gaming industry. I will discuss the concept of digital ownership of in-game assets, NFTs utility, and a recommended approach to NFTs integration; how to build a successful project via partnerships, community building and focus on user experience. I will also share some of the work I am doing with my new project Gamebridge which is building blockchain infrastructure for games.
Session Takeaway
understand the value of blockchain in games
digital ownership
importance of community and partnership
A strategic approach to NFTs in games and metaverses
focus on user experience
Session speakers