Shayleen Hulbert
Freelance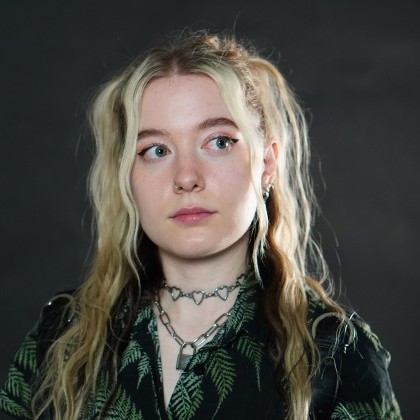 Shayleen is a freelance 3D character artist in the UK with over 7+ years experience working in games. Shayleen has worked on a variety of projects from AAA to Mobile titles such as Heroes of the Storm, Spyro: The Reignited Trilogy, Borderlands 3 and Ratchet and Clank: Rift Apart. Specializing in stylised character sculpting, modelling and texturing, Shayleen has worked in a range of aesthetics with extensive experience in high to low modelling pipelines for games. She has broad and an in depth knowledge of working with PBR texturing pipelines and hand painted visuals.
Shayleen Hulbert is speaking at the following session/s
The 3D Character Art Workshop
Wednesday
12:00pm - 1:30pm
Room 3
A full bodied and in depth breakdown of best practices to follow and common mistakes for games characters but most importantly; how to fix them. Learning any discipline can be trial by fire with universities not having the scope to foresee issues you may face in a studio, resources online often not breaking down key fundamental pipeline must haves and so fresh artists may not realize their mistake until it's already been pushed into the main branch. Here you will get a comprehensive guide to the pipeline for 3D characters with an abundance of opportunities to have your questions heard and answered.
Session Takeaway
Best practices for games characters for production
How to spot and best fix common mistakes in the character art pipeline
How to implement stronger artistic fundamentals
Session speakers