Shane Barnfield
Keywords Studios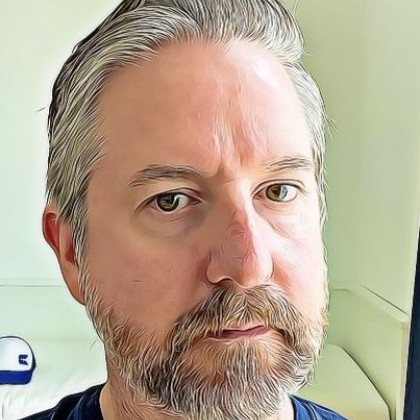 Hey there, I'm Shane Barnfield, a seasoned Talent Acquisition leader with a passion for finding exceptional talent. As the Global Head of Talent Acquisition at Keywords Studios, I drive the recruitment strategy for an international services provider to the video game industry. With over 20 years of experience in Talent Acquisition, I've developed a knack for attracting top talent and ensuring a seamless candidate experience.
Throughout my career, I've held key leadership positions in renowned organizations like Spartan Bioscience and Assent Compliance. In these roles, I successfully managed full-cycle recruitment for diverse positions, from entry-level to C-Suite. I've also spearheaded technology assessment, recruitment marketing, employer branding, and recruitment process improvement initiatives.
Prior to that, I honed my skills in the energy industry, where I led recruitment efforts for major projects with Qatargas and managed corporate recruitment teams at Kentz and Technip.
I take pride in my ability to deliver results by combining a data-driven approach with a deep understanding of talent acquisition best practices. I'm always on the lookout for innovative strategies to identify and engage top talent across industries. If you're seeking a dynamic and experienced Talent Acquisition leader, let's connect!
Shane Barnfield is speaking at the following session/s
Games Talent Acquisition Roundtable
Tuesday
4:00pm - 4:45pm
Room 5
Keywords Studios is a Games Service provider that combines the cross-functional expertise of our Game Development and [Art Services](https://www.keywordsstudios.co...) teams. Collaborating across our global integrated network of 70+ studios, delivering the highest quality video game content to key developers and Publishers.
Myself (Shane Barnfield) and Eduardo Goncalves, both Directors of Talent Acquisition for the Create Service (Game dev & Art) at the Keywords Group would have a roundtable discussion with Stuart Godfrey (Recruitment Manager), Ben Potton (Development Director) and Rhys Cadle (Design Director) about some of the challenges to attract and retain games art and engineering talent, the initiatives in place at the studio to overcome them, the opportunities that remote hiring can represent and as well tips to start/develop a career in games.
Main topics of the roundtable are as per below:
Games Talent market
Attracting and retaining senior talent
Talent Market supply
Agency Recruitment: Pos and Cons
Growing a diverse studio
Regional challenges & opportunities:
Hiring Overseas staff
Brexit
Application/Interviewing process:
Remote interviewing
Remote tests
Application readiness
Graduate recruitment
Session Takeaway
Ways to overcome the low talent supply
Attracting and retaining Senior Talent
DE&I talent initiatives
Games industry application process/requirements
Session speakers