Ross Stack
Soundcuts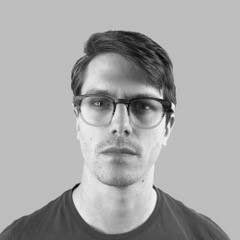 Ross Stack is a sound designer and self-confessed failed musician hailing from sunny Ireland. Having cut his audio teeth in post-production, he transitioned to the exciting world of game audio in 2014 and has never looked back. He spent 4 years as a Senior Audio Designer at Frontier Developments, working on Elite: Dangerous, Planet Coaster and Planet Zoo to name but a few. He has since joined Adele Cutting and her team at Soundcuts where he has worked on a diverse range of projects, the most recent being Lead Audio Designer on As Dusk Falls. Having come from a post-production background, narrative and storytelling have always been at the forefront of Ross's work. This is especially true in As Dusk Falls where the game's theme and artistic presentation have informed a holistic approach to the audio treatment with storytelling at its core.
Ross Stack is speaking at the following session/s
Seeing with Your Ears: The Unique Challenge of Audio and Interactive Storytelling in As Dusk Falls
As Dusk Falls cleverly straddles the line between linear and interactive experiences. Imagine enjoying your favourite primetime TV show whilst steering the story yourself! This complex branching narrative, combined with a unique art and animation style all serve to present fascinating and thought-provoking opportunities – and challenges - for both sound and music score. Hear how Soundcuts told the story through sound and music, bridging design techniques and mix approaches from game audio, television, and radio to provide a rich, cohesive aural experience.
Session speakers