Rosie Taylor
Safe in our World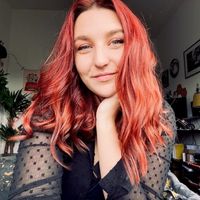 Rosie is an avid video games enthusiast and advocate for mental health awareness, elimination of stigma and opening up the conversation to everyone. She has experience within the charity sector, previously providing key support to volunteers for large events and operations. Having been surrounded by games her entire life, and faced personal mental health challenges, she is passionate to work within the industry and make a difference.
Rosie Taylor is speaking at the following session/s
Exploring Ways to Create and Foster Positive Mental Health Awareness in Your Workplace
Safe In Our World discusses practical ways to support employees' mental health within the games industry, as well as how Levelling Up Mental Health can improve workplace culture. We talk about ways to eliminate stigma surrounding mental health, to make it a natural topic of discussion, and promote the dialogue around mental health so that employees are not afraid to reach out for support if they need it.
Session speakers