Rachele Doimo
Square Enix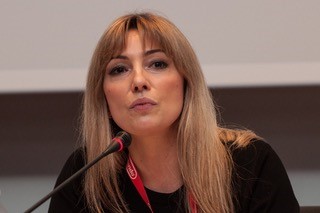 Art Director at Square Enix West for all external studios (US and Europe) with 18 years of game development experience across different genres and platforms. Responsible for art direction, quality and production efficiencies, covering all aspects of game art including high level vision, concept, character and environment art, animation and VFX, UI/UX, graphic design.
Main Videogame Accreditations: GTA V, Red Dead Redemption II and Max Payne 3 for Rockstar Games. Homefront: the Revolution for Deep Silver. Dirty Bomb for Splash Damage. Outriders, Life is Strange: True Colors, Life is Strange 2, Just Cause 4 and other unannounced titles for Square Enix.
Rachele Doimo is speaking at the following session/s
Art Direction: The New Challenges of 2022
A panel of Art Directors from across the industry will discuss:
How to create distinctive styles that make your game stand out.
How to keep the art team inspired and on track with the visuals.
What the future looks like for artists, considering the visual advancements in UE5, PS5, Photogrammetry etc
What has been the most inspiring game for them visually and why.
What are the greatest skills required of an Art Director.
How has being an Art Director changed over the past 10 - 20 years in games.
Session speakers