Patrick O'Luanaigh
nDreams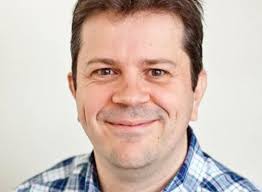 Patrick O'Luanaigh is co-founder and CEO of nDreams Ltd, one of the worlds' largest and fastest-growing VR game developers and publishers. nDreams is an approved developer partner with Meta, Sony PlayStation, HTC, Microsoft HoloLens, Google and Samsung and has launched top selling titles included Phantom: Covert Ops, Far Cry VR: Dive Into Insanity, Fracked and Little Cities. O'Luanaigh has over 25 years' experience within the gaming industry, having previously held senior positions at Codemasters and Eidos where he was responsible for the design and gameplay of titles such as Operation Flashpoint, Tomb Raider Legend, Hitman: Blood Money and Conflict: Desert Storm. He founded nDreams in 2006 (alongside Tamsin O'Luanaigh) and together they have grown the company in to one of the world's leading and most respected VR specialists with over 150 full-time studio staff. Patrick is highly regarded speaker and thought leader of the VR industry and has been a proud games member of BAFTA for many years. He writes and produces music in his spare time.
Patrick O'Luanaigh is speaking at the following session/s
Ahead of Its Time: Why is PlayStation Home One of the Most Talked About Games of 2022?
The metaverse, or Web3, is being heralded as the next big thing in the digital world, with 70% of brands saying they need a significant presence in it and 50% of those have admitting they have no idea how to achieve it. And the world of crypto currencies, NFTs and blockchain requies virtual spaces to be built so they can sell land in this brave new world. This opens up a great opportunity for games developers, our services have never been in such high demand….

But who knows the most about these digital spaces? What works, what doesnt… what makes them sticky, what sells and what causes upset? The answer is the pioneers! and PlayStation Home was one of the first and most influencial. A virtual community space with social games, avatars, dancing, land & digital clothing for sale and all the technical gubbins behind it all. Sony, as ever, arrived at the party early and learned a lot. Consequently, everyone is looking at PS Home and it can help us now.

This panel discussion brings together some of the founders and key voices of PS Home to understand what they learned, how they have used that knowledge and how it applies to the future. With a mix of foundational questions, topical insight and some fun along the way, this will be a lively and informative conversation of best in class web3 development.
Session speakers