Oliver William Walker
ZA/UM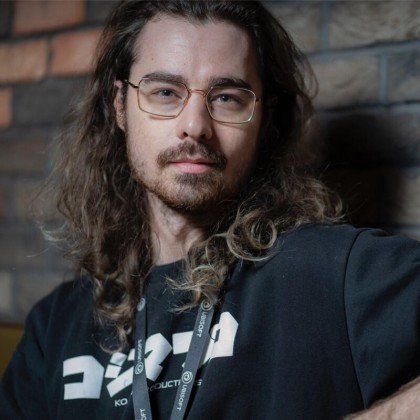 Oliver is a senior level designer with creative flair and undying passion. Oliver has recently joined ZA/UM, the studio behind Disco Elysium. His specialization is unique content and has spent the last year leading a quest that pushes the possibility of a AAA project. His previous work includes Minecraft Dungeons, Sniper Elite VR and one of the biggest titles in the Ubisoft portfolio. He's also a content creator with over 35 thousand followers and millions of views. His content varies from informative to the absurd and surreal but is always framed with the lens of game development. Outside video games, Oliver is a Dungeons and Dragons game master, and his campaign was created by remixing table-top games he's played in over the years.
Oliver William Walker is speaking at the following session/s
TikTok Game Dev: The Eldritch Horror - How to Create Powerful Content
Wednesday
3:00pm - 3:45pm
Room 4
Understanding TikTok feels like trying to unpick the workings of a twisted all knowing ancient creature. I spent the last 2 years creating game dev content on TikTok and in 2022 I took my eldritch magic to another level by posting daily for 7 months (and living to tell the tale.) This talk is about unpicking the learnings directly from someone who has been deep in the dark depths of Game Dev TikTok content creation. We'll break down strategy and tactics, how best to effectively use the platform, and all sorts of unusual magic I have learned from hands on content creation.
Session Takeaway
What makes successful content on TikTok and how to make it
How to effectively use the platform for your specific needs
Tips and tricks on TikTok content creation and the platform
Session speakers