Michael Kent
PlayStation Studios // Creative Arts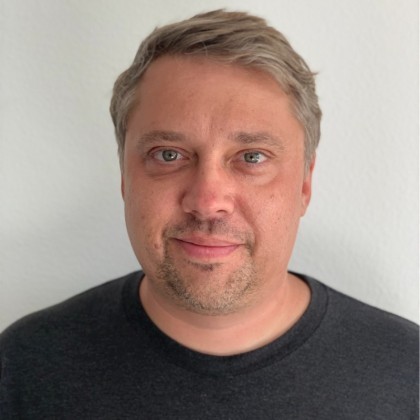 Michael Kent \| MPSE, is an exceptional and world-renowned sound designer who has been making significant contributions to the video game industry since 2003. With an impressive career spanning over two decades, Michael has established himself as one of the most accomplished and respected professionals in the field. His work on BioWare titles such as Jade Empire and Never Winter Nights has set the bar high for game audio design, and he is best known for his iconic sound design in the Mass Effect and Dragon Age series. Michael's creative vision and attention to detail have helped to shape the audio landscape of modern gaming and have inspired countless industry professionals. Recently, Michael joined Sony, where he continued to excel as the Creature audio lead on Demon's Souls and Sound Design Supervisor for the critically acclaimed God of War Ragnarök. His contributions to the industry have earned him numerous accolades and awards, and he remains an influential figure and role model for aspiring sound designers. In addition to his impressive professional achievements, Michael also pursues his passions for writing music, DJing, and photography. His dedication to his craft and love for creativity are evident in all aspects of his life, and his positive influence on the gaming community continues to inspire and awe gamers and industry professionals alike.
Michael Kent is speaking at the following session/s
Creating the Epic Audio for God of War Ragnarök
Thursday
5:00pm - 5:45pm
Room 1
In this talk, God Of War Ragnarök's Supervisor Sound Designer Michael Kent will take you on a journey through the approach, development, and execution of the sound design for one of the most loved and critically acclaimed video game franchises of all time. You'll learn about the work that went into the ambience, creatures, player design, HDR system, and cinematic workflows for this multi award-winning game—and get some insight into the challenges faced when building a sequel.
Session Takeaway
Be inspired by Michael Kent and his team's approach to, and development and execution of God of War's hugely acclaimed sound design.
Learn about the challenges faced when building a sequel within such a beloved franchise.
Benefit from insights into the team's work on ambience, creatures, player design, HDR and cinematics.
Session speakers