Maxwell Taylor
Interior Night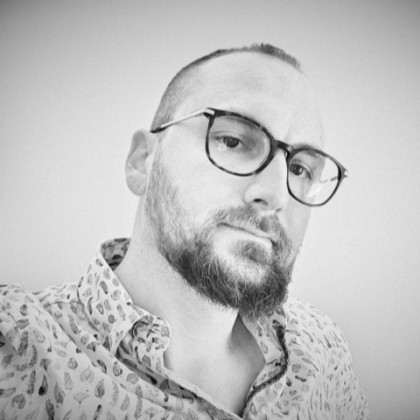 Max is Interior Night's Principal Technical Artist. He has worked in the games industry for over a decade, having practised a variety of roles across the art spectrum.

Previously, he worked as Lead Artist for Dovetail Games' flight simulation franchise where he modernised the computer graphics standards and methodologies of an older engine.

Nowadays, his focus has turned to building systems to empower artists and their creative needs. At Interior Night, he enjoys working in close collaboration with artists and other creative teams to hone his tools to the project's unique requirements. His work exists at the intersection point of art and programming, meeting the project's challenging need of pairing 2-dimensional character illustrations with expansive 3-dimensional worlds.

He is a strong advocate of technology as a force multiplier and enabler of new creative paradigms.
Maxwell Taylor is speaking at the following session/s
Art of As Dusk Falls: Painting Powerful Stories
Interior/Night's debut game, As Dusk Falls, is a powerful story of betrayal, sacrifice and resilience across generations in small-town Arizona. Creating an art style which matched the epic scale and ambition of the narrative, while capturing all the subtleties and sensitivities of the characters' emotions, presented the art team with complex challenges.

Join the Art Director and key members of the team as they lift the lid on the unique 'every frame a painting' art style. Hear how they made an impossibly bespoke artistic vision a reality.

Take a tour of the film studio where the team captured live-action actor performances.

Watch demonstrations of character painting techniques, and the custom tools which brought the scenes to life.
Discover the secrets of combining 2D characters with 3D sets.
And go behind the scenes to see how lighting and careful compositing built the game's unique look.

As Dusk Falls has been selected for the Tribeca Film Festival.
Session speakers