Matt Rubin
AlphaBlit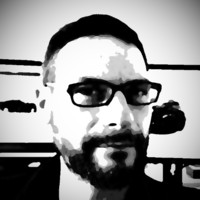 Matt is a seasoned software engineer over with over 20 years of games-industry experience, which has given him a solid foundation to help with the heavy-lifting required to bring high-quality and high-performance games to market. Before co-founding AlphaBlit, Matt helped ship over a dozen mobile games for iOS/Android, and is credited with several console games such as Split/Second (with BlackRock Studio), the MotoGP series (for Climax Racing) and the NBA Ballers franchise (at Midway Games).
With a deep knowledge of graphics, lighting and shaders and a proven track record in CPU/GPU profile-guided games optimization, memory management, and streamlining content-creation pipelines, Matt has helped game teams operate more efficiently, and improve quality, stability and performance across the board. Matt has given presentations of his work at the Develop Conference and at GDC Europe and has several published articles to his credit.
Matt Rubin is speaking at the following session/s
Across the Board on Apple Arcade: Putting DOTS Through its Paces
We will present our experience co-developing "Detonation Racing" for Apple Arcade. We will review our experience using the DOTS architecture in Unity to develop a scalable system that played to the strengths of a wide range of device capabilities. We will share details of our vehicle handling implementation using the DOTS physics engine and discuss how we leveraged variable time-steps to support non-interactive sequences during gameplay. We will provide an overview of an internally developed offline visibility culling system for reducing vertex bandwidth, and give an overview of the performance reporting system that was utilised to ensure we could release a high-quality and high-performance title across the board of target devices on the Apple platform.
Session speakers