Leanne Bayley
Atomhawk Advance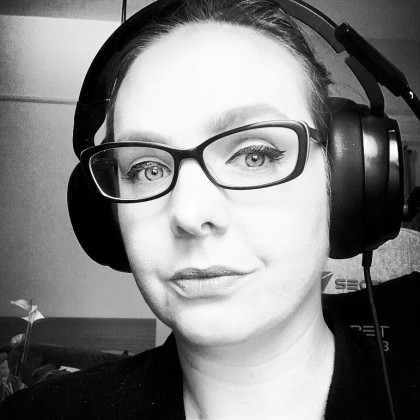 Leanne has worked in game development since 2012. From creative producer to co-founder of her own micro studio, to Lead UI/UX Artist, Leanne has reprised many of the roles required to make, finish and release a game. Along side her work making games, Leanne has also mentored with Make Play Code and Limit Break, is an award winning game jammer and a two time Gamerbake winner.
Leanne Bayley is speaking at the following session/s
Style, Trends, Immersion and Abstraction - Developing UI Art Direction
Thursday
12:15pm - 1:00pm
Room 2
Great game UI art elevates a game, it keeps players immersed, it helps tell the story or build the world, it makes reading quest entries, crafting items and selecting skills things players want to do not have to do. So how do we develop our UI art to make sure we are creating something that compliments the game rather than something we have to add because otherwise its hard to know how many bullets/pumpkins/gems we have?
It is not always obvious how to get from grey boxes to UI that stands out for all the right reasons, but by looking at UI styles and trends, where on the immersion to abstraction scale we want to be and how genre and platform can influence UI, we can develop truly striking UIs. This talk will cover some kick off points to consider when developing your UI Art Direction.
Session Takeaway
Trends and styles in UI art
Immersion to Abstraction, a scale to plot against to help with decisions about UI elements
Tips for how to kick off your art direction for the UI
Session speakers