Ladell Smith
Auroch Digital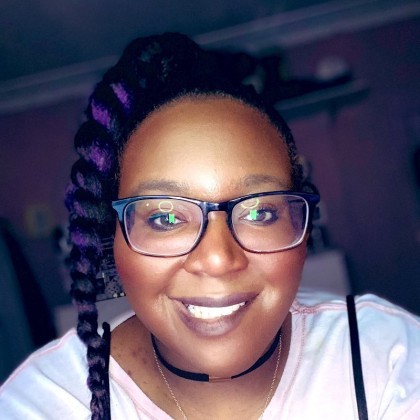 Ladell Smith (They/Them) Social and Community Manager at Auroch Digital who is passionate about EDI. They are an advocate for more people of colour in games, especially in higher positions as well as creating a voice for non binaries and gender non conforming people. They are also a mental health advocate by being part of Safe in Our World Class of '23.
They also stream twice a week and can be found on twitter screaming about KPOP, anime and Disney.
Ladell Smith is speaking at the following session/s
LGBTQ+ Roundtable
Wednesday
12:00pm - 12:45pm
Room 5
A open roundtable for LGBTQ+ games professionals and students having frank conversations about the challenges they face in our industry.
Session Takeaway
An understanding of the concerns of LGBTQ+ individuals working in the games industry
Techniques shared from first-hand experiences of celebrating diversity in workplaces
Tips and tricks for pushing for better in-game representation from within the industry
Building a sense of community and optimism for the future!
Session speakers