Jon Ingold
inkle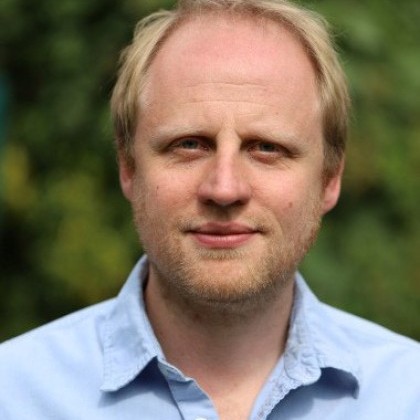 Jon Ingold is the co-founder of inkle, a multi-award winning independent studio making narrative games, notably 80 Days, Overboard! and Heaven's Vault. Their writer-friendly scripting language for interactive fiction, ink, and his talks on dialogue construction and responsive narrative design are used in universities and studios worldwide. He's won the Writer's Guild award for Best Writing in a Videogame three times.
Jon Ingold is speaking at the following session/s
Further Up and Further In: Making Richer Gameplay Narratives
Thursday
10:00am - 11:00am
Room 1
The late, great science-fiction writer Gene Wolfe said: "My definition of good literature is that which can be read by an educated reader and reread with increased pleasure." But narrative games are traditionally designed to be disposable: single-play experiences that become purely clockwork things on a repeat playthrough.
However, the more responsive a game is and the broader its content, the more players will miss first time around. So how can we design our games to make replay-ability a core component without the story losing its integrity?
In this keynote, Jon Ingold will present a manifesto for re-playable narratives - games that deepen and enrich themselves every time a player returns to walk their halls. He'll outline the strategies developed by inkle over a decade's worth of work, from the "just write everything" approach of Sorcery! and 80 Days, to the re-contextualisation of Heaven's Vault and the procedural systems of Pendragon and the upcoming A Highland Song.
Narrative is more than content, writing is more than output, and 100% complete is not the limit.

Session Takeaway
An example-based overview of narratives that demand to be re-played
Strategies to reduce the content-creation burden
Session speakers