Jessica Kelham
Rum Punch Games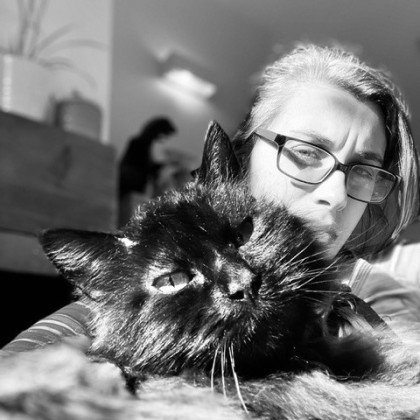 Jess moved to Yorkshire for Uni in 2004, and the region has been stuck with her ever since. After answering a newspaper job advert in the Yorkshire Evening Post, Jess began a career in games as a Junior Production Assistant for Team17. Since those PS3 years, if Jess hasn't been travelling the world and saving animals (we all need a side gig), she's been honing her work craft, staying humble, and winning stupendous awards with brilliant developers. Always striving to understand and achieve the best results, Jess has owned pretty much every aspect of production and leadership responsibility in AA and AAA game dev.
In 2023, Jess continued her trend of pushing out of her introverted, squishy comfort zone and set up Rum Punch Games. Freelance production services offering her practical experience and emotional intelligence skills to teams in need of extra support.
Jessica Kelham is speaking at the following session/s
Northern Lights - The Past, Present and Future of Games Development in Yorkshire and the UK
Tuesday
5:00pm - 5:45pm
Room 3
To celebrate 20 years of the games business network Game Republic, Develop: Brighton hosts a panel session with the people and companies that have shaped the Yorkshire and Northern England games industry to find out their biggest lessons learned in that time, what advice they would give to companies starting now and what the future holds for the Yorkshire and UK games industry.
Session Takeaway
Advice for new business start-ups
How to get investment/acquired
The current games market and beyond
Session speakers