Jan-Hendrik Pfitzner
GIANTS Software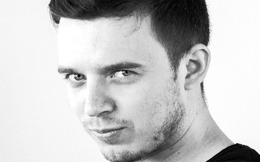 As a technical coordinator, I take care of in-house prototyping. Before I stepped up to this position, I helped to build the internal QA and the release systems around publishing new builds.
Jan-Hendrik Pfitzner is speaking at the following session/s
Farming Simulator Production Pipeline
Tuesday
3:00pm - 3:45pm
Room 3
This talk will provide a comprehensive look into the development and production pipeline of Farming Simulator, showcasing the various processes and tools that we utilize to create and deliver a successful game. From the pre-production phase to the final builds, the presentation will cover the various tasks and responsibilities involved in creating a title of this scale.
We will also delve into the increased role of QA on the project, highlighting the custom test plans that were created for the 400+ assets in the game, and how the team took on the role of localization for the past game with the help of a glossary that was designed from the ground up and a proprietary localization tool that we created ourselves.
Additionally, attendees will gain insight into the build creation and distribution process, as well as how we work closely together with our Modding community to bring user-generated content to our inGame ModHub.
Overall, this talk will give an in-depth understanding of what goes behind making a big project like Farming Simulator and how a team works in cohesion to deliver a seamless experience across all platforms.
Session Takeaway
Our goal is to provide a transparent and informative look into the development process of a successful sandbox game like Farming Simulator, so that other teams and developers can learn from our experiences and potentially implement similar techniques in their own products. Additionally, this talk aims to help other teams who are working on similar projects, giving them insight on how to manage and optimize their resources, improve quality assurance and publishing process and how to better engage with their community to create a better game.
Session speakers