Jakub Slaby
Trailmix Games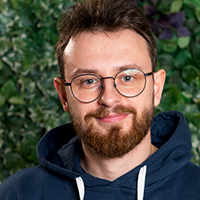 Involved professionally in programming since 2007, last 11 years spent working in the mobile gaming industry in London. Through small startups to big companies I help crucial development roles on several projects at King, Space Ape and for the last 4 years at Trailmix where I was responsible for leading the technical team behind Love & Pies.

7 years of experience with Unity game engine, previously working on game in Adobe Flash / AIR for mobile.

Specialising in code architecture, gameplay and tools development for casual games.
Jakub Slaby is speaking at the following session/s
The Tech Journey Behind Love & Pies
We will discuss how we built several prototypes and tools to support rapid iteration of design and art while avoiding the production of heaps of tech debt. We'll outline our modular code approach that's saved us loads of time and allowed us to pivot many times before attaining success.
Session speakers