Jade Leamcharaskul
POCinPlay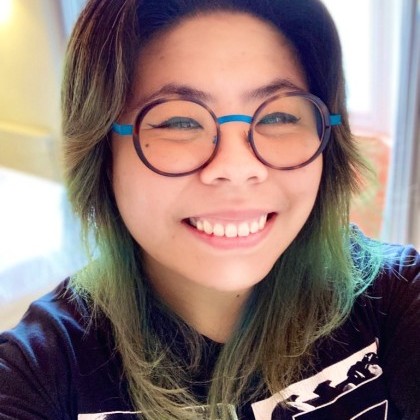 Jade Leamcharaskul (She/Her) is a multi-instrumentalist and composer specialising in East Asian and South East Asian Music.
She primarily works in games and has also worked in film, podcasts, art exhibitions and theatre.
She is the Co-Founder of Game Dev London, a member of the POCinPlay organising team, BAFTA member and juror, mentor at Limit Break and Code Coven. A Game Dev Hero (Sound) Winner (2020), she has also given talks at EGXLondon, WASD, IndieCade EU and Google. Her works include Dragon Fin Soup (PS4) and Asian Pirate Musical (musical theatre).
Jade Leamcharaskul is speaking at the following session/s
Finding Your Community + Social Mixer by POCinPlay
Wednesday
5:00pm - 5:45pm
Room 5
The aim of this roundtable is to give a general guideline of creating and maintaining support structures for your community as well as sharing resources from an organisational, personal, and mentorship level. This session is also a chance to have a chat with the PiP team and other PiP members.
There will be a Social Mixer afterwards which is open to all. Non POC (People of Colour) attendees are welcome to join, however please remember that this space focuses on those who are racial minorities and that you are a welcome guest.
Session Takeaway
- Gain insight and confidence in building and safe guarding your community
- Expand knowledge of other DEI resources
- Make new connections
Session speakers