Ian Cofino
Afterburner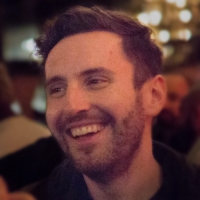 With a background in visual arts, Ian has a wealth of experience across many fields. Ian got his start in graphic design and film, before transitioning into gaming, where he worked at Visual Concepts on NBA2K. After leading the frontend UI team for three years, Ian moved to Outpost Games to work on the multiplayer survival shooter SOS, and its forward-thinking audience interactivity platform, Hero. Leaving Outpost in the summer of 2018, Ian formed Afterburner Studios with two colleagues and they released their debut title, Dreamscaper, in the summer of 2021 to critical and commercial success.
Ian Cofino is speaking at the following session/s
Founding a Game Studio: The Highs and Lows
Founding a Game Studio: The Highs and Lows is a panel that features a number of experienced studio founders to discuss the challenges and highlights of founding and running your own game studio. The panel will cover topics such as: creating a studio vision, running a studio ethically, overcoming challenges and finding sustainable investment. The panel will feature candid questions that will shed light on some of the lesser-known aspects of managing a game development studio and audience members will have the opportunity to ask insightful questions to accomplished founders who have seen a lot! The panel will also inspire those wanting to create their own studio in the future, as well as providing additional knowledge to existing industry founders.
Session speakers